Voters are being asked to go to the polls wearing blindfolds
Tuesday, 05 May 2015 05:31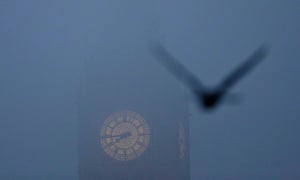 I want to ask a question that is not as stupid as it first sounds: what is an election about? Making a choice, obviously. But the process of making that choice should be something more. It ought also to be a conversation about the challenges facing the country and an education in how the rival leaders would meet them. In this vital respect, this shrill yet sterile contest has been a terrible letdown and no less so for the disappointment being rather predictable.
'Branson doesn't know what he's talking about': Hotelier Rocco Forte blasts back at the Virgin tycoon's EU 'nonsense'

Tuesday, 05 May 2015 05:02

Rocco Forte is not backward with his political opinions.

As the nation approaches its most closely fought General Election in living memory, the veteran hotelier lets fly left and right – slamming Miliband, backing Cameron, mocking European bureaucrats and defending zero-hours contracts. He may be 70, but there is no sign of his energy waning.

Austria wants refugee quota for each EU member

Tuesday, 05 May 2015 04:31

VIENNA (Reuters) - Austria wants a refugee quota for every country in the European Union to help absorb hundreds of migrants arriving every day by boat in southern Europe, Chancellor Werner Faymann said in a newspaper interview.
We have 181 guests online
LATEST NEWS