Europe is drifting and divided. This feels more like 1914 than 2014
Friday, 31 October 2014 23:46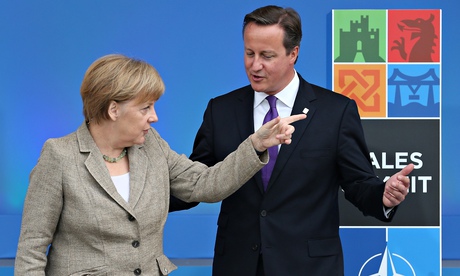 Increasingly fractious and enfeebled, our politicians may drift into an EU breakup just as, 100 years ago, we drifted into war
With every day that passes it gets easier to see how Britain might accidentally stumble into withdrawal from the European Union into a highly uncertain future by 2017. More than that, with every passing day that the eurozone fails to address its economic malaise and political paralysis, it becomes easier to imagine the EU's eventual break-up into … well, no one knows, but it will not be pretty.
EU Naval Force Flagship ITS Andrea Doria Visits Dubai in Support of UAE Counter-Piracy Week

Friday, 31 October 2014 10:26

The flagship of the EU Naval Force, ITS Andrea Doria, is visiting Dubai in support of the UAE Counter-Piracy Week.

The UAE Counter-Piracy Week begins with the working groups and plenary session of the Contact Group on Piracy off the Coast of Somalia (CGPCS), which is currently chaired by the European Union.

JAMES DELINGPOLE BLOG - THE ESTABLISHMENT'S ATTACKS ON UKIP ARE DOOMED TO BACKFIRE

Friday, 31 October 2014 10:14

By "the Establishment" I don't, of course, mean the toffee-nosed, elitist right-wing conspiracy which exists largely in the perfervid imaginations of Russell Brand and Owen Jones.

I mean the new progressive Establishment which has dominated the cultural and political argument since at least the Blair era: the quangos, the seats of academe, the politically correct corporatists, the Eurocrats, the congenitally bien-pensant luvvies, the liberal media from the Guardian to the BBC, the charities, the identikit politicos in the Westminster bubble. They want to destroy UKIP not out of high principle but simply because it represents such a threat to the communitarian status quo. Here are some examples.
We have 120 guests online
LATEST NEWS