EU officials, already vexed by 'British question' must consider Scotland too Yes vote to independence will take EU into uncharted waters, and could see Scotland clamouring to join while England leaves
Wednesday, 17 September 2014 20:13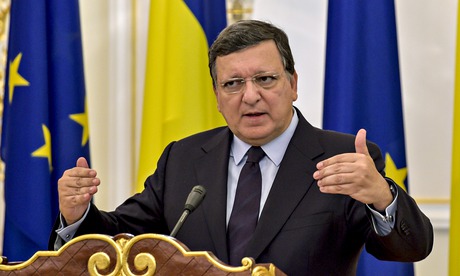 A new regime is just taking shape in Brussels, readying to run the European Union for the next five years. Already it is clear that the three big items sitting in the in-trays for the new commission, the new parliament and the new president of the European council include what is known in Brussels as "the British question" – whether the UK stays in the EU and on what terms.
The British question could be very soon superseded or joined by "the Scottish question" – the riddle of Scotland's future in Europe should it opt to go it alone and quit the UK.
English Tories warn Cameron of a bloodbath over his extra cash and powers for Scotland: Pledge to maintain controversial public spending formula branded 'last-minute bribe'

Wednesday, 17 September 2014 19:53

Three main parties promise £1,300 more than average spent on every Scot

It is part of Barnett funding formula called 'grossly unfair' by own founder

Today Survation poll for the Mail finds even Scots think disparity is unjust

One Tory MP: 'Panicked offers' mean Alex Salmond has won either way

FARAGE RE-ELECTED UNOPPOSED AS UKIP LEADER

Wednesday, 17 September 2014 19:49

Nigel Farage has announced that he is "very pleased" to have been re-elected as leader of the UK Independence Party. His four year term had been due to end on the 5th November, but he will now continue to lead his party into next year's landmark general election.

The Returning Officer, UKIP General Secretary Roger Bird, confirmed that as only one nomination had been received, Nigel Farage had been re-elected unopposed as UKIP Leader. His new term will begin on 5th November.

Farage is a charismatic personality and an immensely popular leader. At a time when British membership of political parties is at an all time low, Ukip has seen its membership skyrocket, more than doubling in the last three years to reach 38,000 this summer. The party is well on course to overtake the Liberal Democrats in terms of membership numbers by the next election.
We have 140 guests online
LATEST NEWS