European Union Reveals Itself To Be A Tyrannical Dictatorship
Wednesday, 01 July 2015 22:47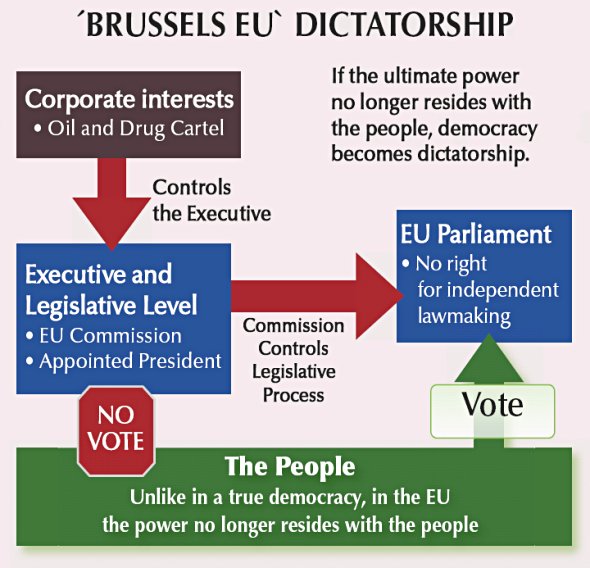 Greece's Finance Minister Yanis Varoufakis has come out and revealed the quite shocking and anti-Democratic events that took place during the last Eurogroup meeting.
The Worst Is Yet to Come: Greece and Europe's Economic Woes Aren't Over

Monday, 29 June 2015 15:12

Right now it looks as though Greece will default. Even if it does, Athens could still cut a deal later. Either way, it will remain unclear for a while whether the country stays in the common currency. In some respects, this situation is entirely manageable. That fact has fostered a dangerous complacency, for in other respects, this situation carries considerable risk for the eurozone, for European finance generally and for global finance.

Nigel Farage is 'right too often' about European Union failings

Wednesday, 01 July 2015 21:50

European Commission vice-president Frans Timmermans, the second most powerful man in Brussels, admits Ukip leader is right on EU's failings

Bernard Jenkin MP: The EU crisis. An opportunity for a fundamental renegotiation – or should we just start the No campaign now?

Tuesday, 30 June 2015 18:48

The Prime Minister always makes a statement to Commons after an European Union summit. The UK position in the EU is at a critical point. This deserves some comment – even though today we will be preoccupied with the aftermath of the atrocities in Tunisia and France, and with what to do about ISIS.

Greece doesn't really need the EU

Tuesday, 30 June 2015 18:27

BARCELONA, Spain — Leaders of the campaign to take Britain out of the European Union point to Norway or Switzerland as examples of how countries can thrive outside the EU's embrace.

Greek politicians who may be on an inexorable slide toward an EU exit have been less vocal about their models for a post-EU future.

WHERE IS MY EUROPEAN UNION?

Monday, 29 June 2015 15:37

As Greece prepares for a monumental decision, there is only one certainty: the European Ideal has been irrevocably damaged

Boris says NO! Mayor of London to call for British exit from EU as he plays 'hardball'

Monday, 29 June 2015 15:01

BORIS JOHNSON will risk a Tory party split by calling for Britain to leave the European Union in the upcoming referendum, it has emerged.
We have 141 guests online
LATEST NEWS